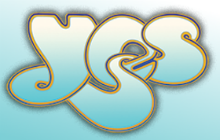 The year 2018 marks half a century since the formation of the legendary group YES, one of the biggest bands in prog-rock history and true pioneers of the genre – #YES50.
At this not-to-be-missed concert, YES [Steve Howe, Alan White, Geoff Downes, Jon Davison and Billy Sherwood] will feature not only many of the band's classic hits but performances of sides 1 and 4 and an excerpt from Side 3 of their 1973 album Tales from Topographic Oceans, which was the first YES album to top the UK album charts.
The Venue
Argyll Street, London, United Kingdom, W1F 7TF
Nearest Tube
Oxford Circus
Nearest Train
Charing Cross
Running Time
To be confirmed.
Booking Dates
First Performance
Saturday 24th March 2018
Last Performance
Sunday 25th March 2018