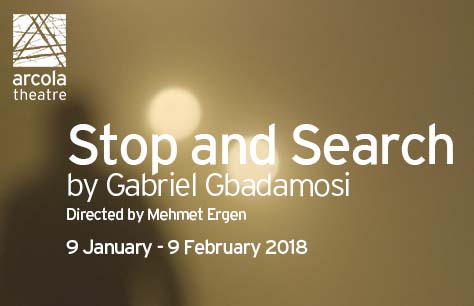 A driver picks up a young man crossing Europe. Two police officers work a surveillance case. A passenger directs her taxi to the edge of a bridge. Three conversations grow increasingly uneasy.
Stop and Search will receive its world premiere at Arcola Theatre. From award-winning writer Gabriel Gbadamosi comes a visceral new play, exploring a time of distrust where the lines blur between conversation and interrogation. The production will be directed by Mehmet Ergen, whose previous credits include King Lear at Southwark Playhouse.
The Venue
24 Ashwin Street, Dalston, London, United Kingdom, E8 3DL
Running Time
To be confirmed.
Booking Dates
First Performance
Wednesday 9th January 2019
Last Performance
Saturday 9th February 2019