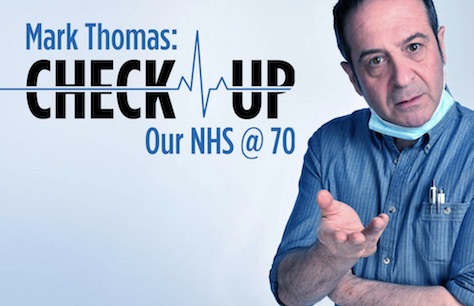 Mark Thomas is 54, the NHS is 70. UK national average life expectancy is 84. If Mark makes it to 84 the NHS will be 100… What will they both look like?
Based on a series of interviews with leading experts and residencies in hospitals and surgeries, Mark explores our NHS to see where we are, where we are going and where we should be.
The Venue
24 Ashwin Street, Dalston, London, United Kingdom, E8 3DL
Running Time
To be confirmed.
Booking Dates
First Performance
Monday 22nd October 2018
Last Performance
Saturday 3rd November 2018