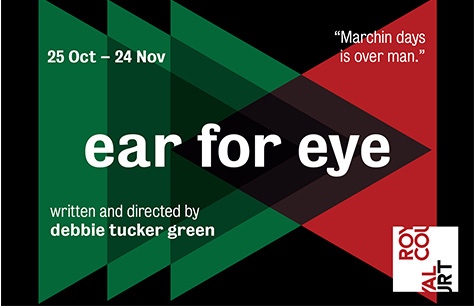 Patience is running out, times have changed.
And progress isn't enough.
Black British. African American.
Here. There.
Now.
"Change don't give-a-fuck
change gone do its thing with or without you."
debbie tucker green's previous plays for the Royal Court include a profoundly affectionate, passionate devotion to someone (-noun), hang, truth & reconciliation, and random.
Produced in association with Barbara Broccoli.
The Venue
Sloane Square, London, United Kingdom, SW1 8AS
Nearest Tube
Sloane Square
Nearest Train
Running Time
To be confirmed.
Booking Dates
First Performance
Thursday 25th October 2018
Last Performance
Saturday 24th November 2018