Classic Broadway musical Dreamgirls comes to the West End's Savoy Theatre starring Amber Riley from Glee!
The producers cannot guarantee the appearance of any particular artist(s).
Amber Riley is currently scheduled to play the role of Effie White for 7 out of 8 performances per week. One of the alternates will perform on 1 out of 8 performances per week, currently scheduled on Monday evenings.
This is subject to change and may be affected by holiday (see dates below), illness, or events beyond the producers' control.
Amber Riley will be on contractual annual leave on the following dates:
25th and 26th April 2017, 30th and 31st May 2017, 29th and 30th June 2017, 1st, 4th and 5th July 2017,
1st, 2nd, 3rd, 4th and 5th August 2017, 26th and 27th September 2017, 13th, 14th and 17th October 2017.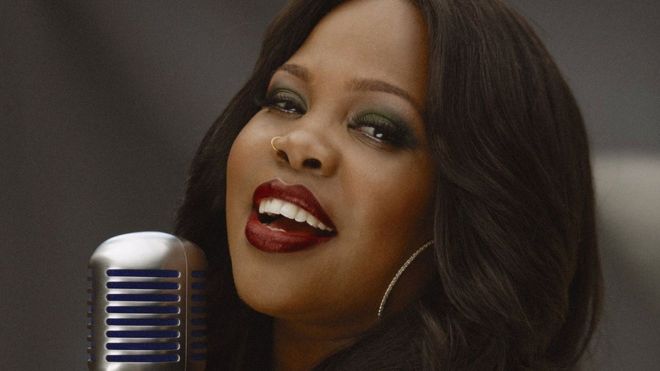 The legendary musical hit Dreamgirls first opened on Broadway in 1981. With music by Henry Krieger and lyrics and a book by Tom Eyen, the story is centred on the aspirations and successes of various R&B acts, such as James Brown, The Supremes, Jackie Wilson, The Shirelles, and others. It follows a trio of young female artists from Chicago, known as 'The Dreams', and their rise to musical stardom in the 1960s.
On Broadway, Dreamgirls was nominated for 13 Tony Awards and won six. In 2006 the musical was made into a film, which starred Eddie Murphy, Beyoncé and Jennifer Hudson.
Produced by Sonia Friedman Productions, the legendary Dreamgirls has finally come to the West End, showing at the Savoy Theatre.
Dreamgirls tickets in London:
To make a booking or to find ticket prices for Dreamgirls at the Savoy Theatre, London, you can select your ticket preferences at the top of this page and check availability. To get further information on the Savoy Theatre where Dreamgirls is showing, please click here.
Theatre tickets for Dreamgirls at the Savoy Theatre are booked through Shows In London secure online booking system with credit card merchant services provided by Barclaycard.
Once tickets are booked through Shows In London you will receive an e-mail confirmation receipt and your tickets will be despatched to you within 48 hours of booking or alternatively left for your collection at the theatre Box Office.
At Shows In London we provide access to the full range of tickets from best seats to the cheapest ticket deals for all London West End Theatre, including half-price and discount ticket offers.
The Venue
Strand, London, United Kingdom, WC2R 0ET
Nearest Tube
Charing Cross/Embankment
Nearest Train
Charing Cross
Running Time
2hr 35min (inc. interval)
Booking Dates
First Performance
Monday 2nd January 2017
Last Performance
Saturday 1st February 2020