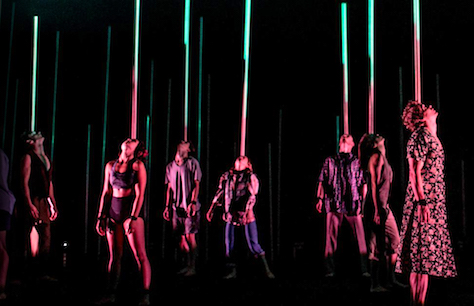 Circus company Gravity & Other Myths take a visceral ride to the edges of physical, cerebral and collective brawn in this UK premiere.
Australia's acrobatic sensations Gravity & Other Myths have rocketed to stellar acclaim with a series of ensemble works.
Staged with a deceptively DIY aesthetic and dispensing of trickery and distraction, this is circus that goes straight for the jugular and leaves no viewer unmoved.
Backbone is the culmination of all that's gone before: a celebration of human connectedness and the meaning of strength.
Sexy but sincere, raw yet utterly disciplined, it's proof you can't do the impossible without a little sweat.
The Venue
Belvedere Road, London, United Kingdom, SE1 8XX
Nearest Tube
Waterloo Underground Station
Nearest Train
Waterloo/London Waterloo East
Running Time
1 hour 20 mins
Booking Dates
First Performance
Tuesday 14th August 2018
Last Performance
Sunday 19th August 2018