on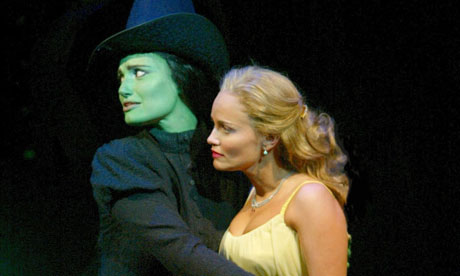 If you're looking at buying discount tickets for Wicked London you may be very interested to hear about a new competition for budding writers being launched by the Library of Birmingham, the Birmingham Hippodrome and the West End musical.
There are two age groups – 7-11 years and 12-18 – with the contestants being asked to write between 250-500 words and 750-1,000 words respectively, covering any subject they want to… as long as the stories are imaginative and full of mystery and magic!
Partnerships and marketing senior manager from the Library of Birmingham Sara Rowell noted that the scheme has been designed to "encourage young creative writing talent in the city and region".
The lucky winners – one from each age category – will win a very musical day out, with the chance to meet some of the Wicked cast before heading off to the Hippodrome in Birmingham to enjoy the show. You have until midnight on July 9th to enter and you need to be available on July 30th in order to claim your prize.
Wicked is a truly spectacular show and one you certainly should not miss. A prequel to The Wizard of Oz, the story tells how Glinda the Good met The Wicked Witch, with some amazing costumes and brilliant sets that will keep you captivated just as much as the tale itself will. So for an amazing night out that you really won't forget in a hurry, book a night at the theatre to see Wicked – you're sure to have a lovely time.
http://www.libraryofbirmingham.com/blog/News/wicked-youngwriters