on
For three nights only, the US comic genius Jackie Mason is returning to the UK, bringing his brand new show 'Ready to Rumble' to the Adelphi Theatre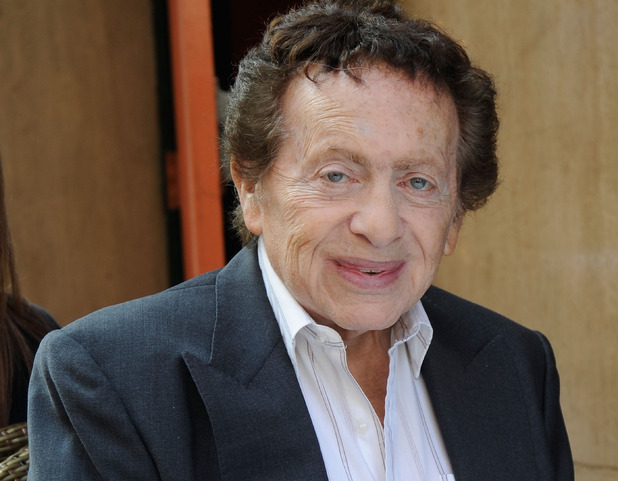 The much-loved Jackie Mason has announced a new show on the West End
The 83-year-old stand-up comedian is well-known for his satirical and notoriously 'un-PC' jokes.
Ready to Rumble's timing at the Adelphi Theatre could not be more apt, in the immediate wake of the UK's General Election 2015.
Renowned observation and satire
Incorporating Mason's legendary observation and satire, the show is particularly focused on the Anglo-American political scene, popular culture and current affairs.
On the comic's 'hit list' is the Miliband brothers, President Obama and Syria, 50 Shades of Grey, Madonna, the Kardashians and the Apple Watch.
Jackie Mason was born in Wisconsin but raised in Manhattan amongst rabbis. Like his father, grandfather and great-grandfather before him, Jackie Mason was ordained a rabbi, at the age of 25. However, three years later Mason quit being a rabbi and embarked on a career as a comedian, stating, "Somebody in the family had to make a living."
The West End's longest-running stand-up show
Despite his humble beginnings growing up on the Lower East Side of Manhattan, Jackie Mason went on to break entertainment records. Mason holds the record for the longest-running one-man show in Broadway's history and the longest-running stand-up show in the history of the West End.
Throughout his live performances, Mason has been seen by more than 7 million people and has picked up a Tony, the Ace, the Emmy Award, the Outer Critics Circle Award and a Grammy nomination for his unique talents as a comic entertainer.
Loved and admired around the world, Jackie Mason has been honoured by numerous legendary figures, including the late Nelson Mandela and Oxford University.
In 2012 Jackie Mason left Britain in what was supposed to be his last ever UK dates. His 'alleged' last UK show was called 'Fearless' and was a huge hit on the West End playing to sell-out crowds at the Wyndham's Theatre.
Despite supposing to be his last UK show, Jackie Mason said that he needs something to do to keep him busy as: "At my age I'm supposed to have passed away a year and a half ago already!"
Ready to Rumble will show at the Adelphi Theatre for three consecutive nights on the 1st, 2nd and 3rd of June 2015.