on
Last chance to see Let it Be in the West End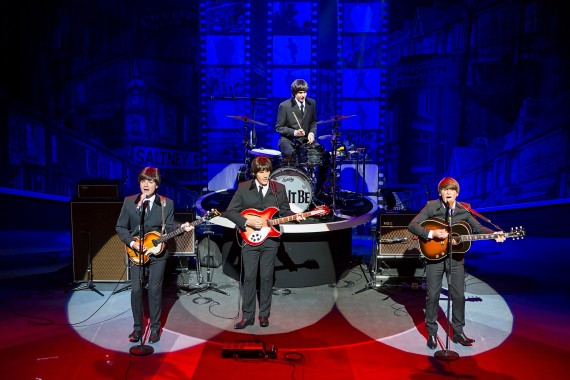 Let it Be the hugely popular Beatles show is due to end it's run at the Savoy theatre in London on Saturday 8th February.
Let it Be is the concert that never was, the look-alike and sound-alike Fab four have been seen by almost 400,000 people in London's West End run of the hit Beatles show Let it Be.
Let it Be showcases the music of The Beatles, the world's most successful pop band, in a spectacular theatrical concert charting the band's meteoric rise from their humble beginnings in Liverpool's Cavern Club, through the height of Beatlemania, to their later studio masterpieces.
The show is packed with more than 40 of The Beatles greatest hits including: I Wanna Hold Your Hand, Hard Day's Night, Day Tripper, Sgt. Pepper's Lonely Hearts Club Band, Strawberry Fields, When I'm 64, Get Back and many more.
The Beatles released their first single, Love Me Do, on 5th October 1962. They are the best-selling band in history, with estimated sales of over one billion units. The group received 7 Grammy awards, 15 Ivor Novello Awards and an Oscar. They have more multi-platinum albums, more number one singles and more number one albums than any other group. They are the only act to have simultaneously held the top five positions on the US Billboard chart. They are the only group to appear five times in the top 100 best-selling singles in the UK – no other group appears more than twice. Their song Yesterday is the most covered song in history. Their song I Want To Hold Your Hand is the fastest selling single of all time.
Let it Be is a magical journey through the ages from the mop top's suited and booted image through the swinging sixties to the hippy era. Click here for your last chance to buy tickets for Let it Be the musical at the Savoy theatre in London.