on
Some fantastic discount deals on hot tickets for Shows in London
With Easter fast approaching there are some sensational ticket deals to be had at ShowsinLondon.co.uk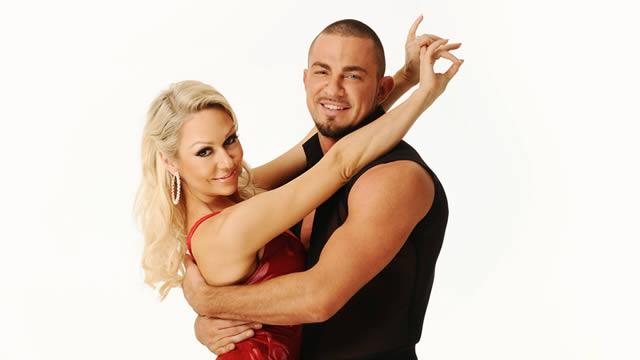 Burn The Floor at the Shaftesbury Theatre
£57 tickets now available for just £39.50 at all performances, including Saturdays, until the 5th May at the Shaftesbury Theatre in London.
Burn The Floor is a sensational new dance show starring Kristina Rihanoff and Robin Windsor, stars of the BBC show Strictly Come Dancing.
Burn The Floor features international style dancing from Ballroom including classic dances such as The Waltz, Swing and Foxtrot, as well as Latin style dances such as Samba, Tango and Cha Cha Cha.
Discount tickets only whilst stock last. Click here for tickets for Burn the Floor
Rock of Ages at the Garrick Theatre
£65 tickets now on sale at £35 and £49.50 tickets on sale now at only £29.50.
Saving a whopping £30 and £20 respectively!
The ultimate Comedy Rock Musical played for laughs. The enthusiasm of the cast is unbounded, and they really get into the over-the-top spirit of the 80's big hair and big guitar solos. Set in LA on the Sunset Strip, we are introduced to Drew, a guitarist who wants to rock, and Sherrie, a Kansas-born girl who wants to be an actress. While their relationship goes through its fumbling first stages, the club they go to, the Bourbon Room, is threatened with closure.
Featuring some great rock anthems including Can't Fight This Feeling by REO Speedwagon, Waiting for a Girl Like You by Foreigner and Whitesnake's Here I Go Again.
Discount tickets now available for Rock of Ages click here
We Will Rock You at the Dominion Theatre
Tickets on sale now from only £26.49
And top price seats usually £63.50 now only £38.50, a saving of £24.75.
We Will Rock You celebrated its tenth birthday in May 2012. The show features over 30 of Queen's greatest hits. It is a tongue-in-cheek, satirical musical set 300 years in the future.
The vibrant show is suitable for all ages, and the cast is full of energy and enthusiasm. Of course, in addition, there is the magic of all those Queen songs, including: Radio Ga Ga, Killer Queen, I Want To Break Free, A Kind Of Magic, Under Pressure, Another One Bites The Dust and, of course, Bohemian Rhapsody and We Will Rock You.

Planet Earth has been renamed Planet Mall, and is controlled by global corporation Globalsoft, the kids all dress the same and think the same. It's an age of Boy Bands and of Girl Bands. Of Boy and Girl Bands. Of Girl Bands with a couple of boys in them that look like girls anyway. Nothing is left to chance, and hits are scheduled years in advance. Musical instruments are banned. It's a safe, secure Ga Ga world, unless you are a rebel. The resistance is growing and down in the lower depths, underneath the gleaming cities, live a band of rebels called The Bohemians who are looking for a leader, someone to lead them to the land of rock.
It's silly, it's fun but above all We Will Rock You is one of the most entertaining shows to see in London, so book now for We Will Rock You.
Charlie and the Chocolate Factory the musical at the Theatre Royal Drury Lane
Extra tickets have been put on -sale due to overwhelming public demand a new preview performance has been added on the 17th May.
Charlie and the Chocolate Factory is the musical adaptation of Roald Dahl's magical book. The fantastical tale follows a young and impoverished Charlie Bucket, who lucks into winning one of the prized golden tickets and is propelled into the surreal and wonderful world of Willy Wonka's chocolate factory. Bursting with Dahl's signature style and imagination, the factory entrances it's visitors with a chocolate waterfall, the strange-looking but wise Oompa Loompas and their mystical and cheeky songs, glass elevators, trained squirrels and everlasting gobstoppers.
Sam Mendes, directs in what promises to be a wonderful show. Click here for tickets for Charlie and the Chocolate Factory
The Book of Mormon at The Prince of Wales Theatre
The controversial, profane musical opened in London on Thursday night and immediately recorded the highest one-day ticket sales in London theatre history.
On Friday 22nd March, £2.1 million worth of tickets were sold!
The Book of Mormon by South Park creators Trey Parker and Matt Stone and Avenue Q composer Robert Lopez tells the story of two Mormon missionaries sent to spread the word in Uganda.
The show on Broadway won nine Tony Awards in 2011, including best musical.
There are still a limited number of tickets available from ShowsinLondon.co.uk for midweek matinees at 2.30 p.m. on Wednesdays in June and July. With evening performance tickets now only available from the 29th July through August, but hurry to book Mormon tickets now to avoid disappointment.