on
To mark its second anniversary, the award-winning West End production of Charlie and the Chocolate Factory hosted a one-off gala performance and an after show party for the cast, crew and special guests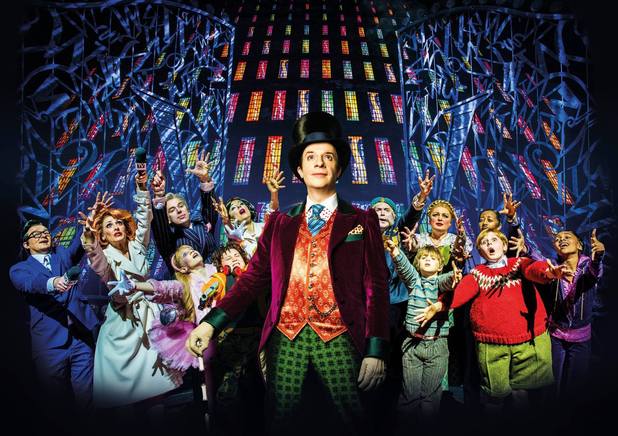 Jonathan Singer starred as Willy Wonka in the anniversary show of Charlie and the Chocolate Factory
The special performance took place on Thursday 25 June at the Theatre Royal Drury Lane. It was led by Jonathan Singer, who plays Willy Wonka and Zachary Loonie, who is one of the four talented young actors who play the role of Charlie Bucket.
The actors, crew and special guests, including Rupert Goold and Killian Donnelly, then head to the show's birthday party at Sway Bar in Holborn.
Since it opened at Theatre Royal Drury Lane in June 2013, Charlie and the Chocolate Factory has been seen by more than 1,400,000 people. Directed by Sam Mendes, this record-breaking West End production of Roald Dahl's iconic book, won two Olivier Awards in 2014 and has become one of the West End's most successful and popular stage musicals.
The acclaimed and much-loved stage adaptation of the famous book has music by Marc Shaiman, lyrics by Scott Wittman and Marc Shaiman, choreography by Peter Darling, set and costume design by Mark Thompson, and a book by award-winning playwright and adaptor David Greig.
Featuring incredible stagecraft and retelling the magical story of Willy Wonka's enchanting chocolate factory that has captivated both children and adults for more than 50 years, Charlie and the Chocolate Factory at the Theatre Royal Drury Lane is currently taking booking until June 4, 2016.